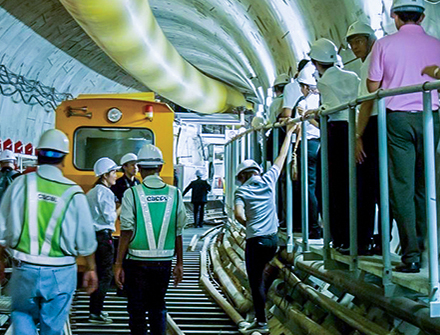 MAA Consultants Co., Ltd.
Our Mission and Values
To consistently provide our clients with our expertise, value, and teamwork to deliver the intelligent solutions for our clients and society.
We demand ourselves to thrive for knowledge and the highest standard of individual Integrity & professional ethic.
Industry




Services

MAA provides industrial engineering service to clients, including manufacturing and processing, in the areas of site selection an assessment, system planning and design, project management and construction supervision.

Transportations




Services

Transportation is the cornerstone that fuses the growth and bond the world as one. MAA has been at the forefront of the Transportation sector in Thailand and South East Asia for the last 15 years. MAA has conducted many analyst and study in traffic model, population & economic growth, etc. to enhance the transportation networks. With our wide range of experience, resources, and expertises in transportation, we provide innovative and sustainable solutions to our clients for each of the transportation modes such as road/highway/motorway systems, Airports, mass transit system, rail systems, logistic networks etc.

Environment




Services

As stated in our Vision statement, MAA is very proud to be part of the working solution to preserve and improve our environment. We have studied and researched to the state-of-the-art technology and environmental laws and regulations involve in every matter and angle regarding our projects to emphasize the best plan, design, budgeting, and supervise the development required by our clients to best suited their needs and requirement and also incorporate with the existing environmental laws/regulations to be able to plan, design, and manage the projects/developments accordingly.