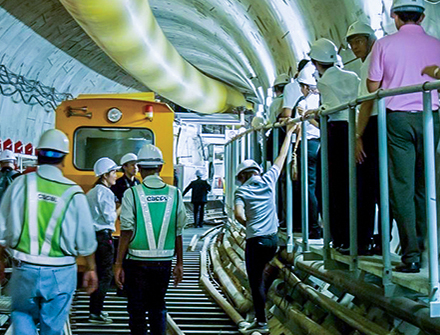 MAA Consultants Co., Ltd.
Our Mission and Values
To consistently provide our clients with our expertise, value, and teamwork to deliver the intelligent solutions for our clients and society.
We demand ourselves to thrive for knowledge and the highest standard of individual Integrity & professional ethic.
Overview




Services

MAA have accomplished successes in wide varieties of projects for many government sector and private sector through out the world. With our extensive experience, at the top of their field experts/engineers and our broad researches and developments together with our determination and professional ethic, we can provide our clients with tailor-made solutions which will best suit the clients' requirements and situations.

Marine




Services

We deliver the full range of engineering, project management, planning, design, and advisory services including:

• Land reclamations
• Liquid bulk terminals
• Dry bulk materials terminals
• Container and general cargo terminals
• Inter-modal terminals
• Passenger ferry terminals
• Ship building and maintenance facilities

Transportations




Services

Transportation is the cornerstone that fuses the growth and bond the world as one. MAA has been at the forefront of the Transportation sector in Thailand and South East Asia for the last 15 years. MAA has conducted many analyst and study in traffic model, population & economic growth, etc. to enhance the transportation networks. With our wide range of experience, resources, and expertises in transportation, we provide innovative and sustainable solutions to our clients for each of the transportation modes such as road/highway/motorway systems, Airports, mass transit system, rail systems, logistic networks etc.