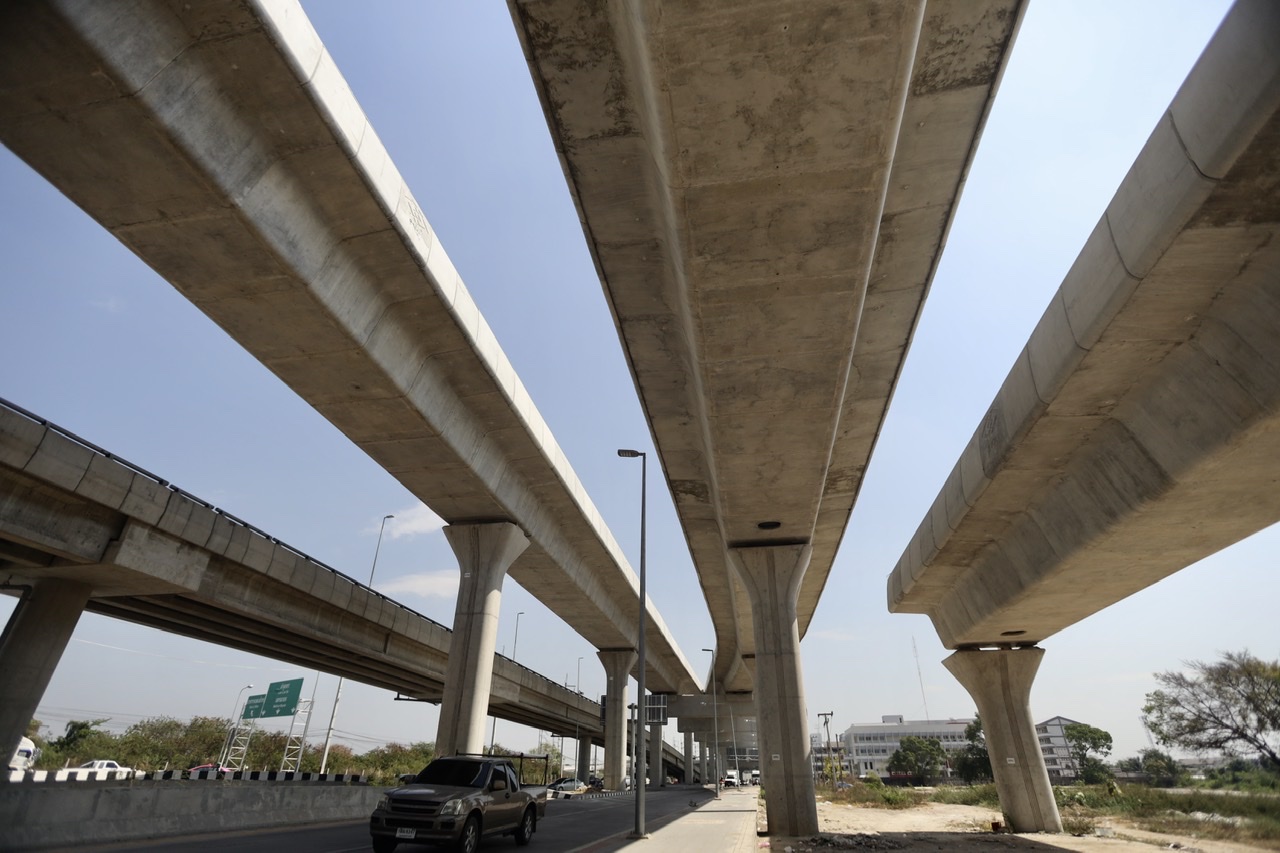 MRT Green Line Extension Project; Northern Route: Mo Chit - Saphan Mai - Khu Khot Section
Location :
Bangkok and Pathumthani
Client :
Mass Rapid Transit Authority of Thailand (MRTA)
Project Value :
Baht 28,786 million (USD 872 million)
Commencement and Completion :
June 2015 - April 2020
Project scope :
The project work includes construction of the following elements: 16 elevated stations - a depot housing 36 trains and the OCC located near Khu Khot station, and 19 km long of elevated viaduct trackways. The project route starts at end of the BTS route at Mo Chit station. Then it goes along Phahon Yothin road, crosses Don Muang Tollway at Lad Phrao intersection, and passes Ratcha Yothin intersection. At soi Phahon Yothin 55 the alignment diverts to the left side of the road until reaching Phithak Ratthathammanun Monument or Lak Si roundabout. Then the alignment diverts to the centerline of Phahon Yothin road, and diverts eastward after Ying Charoen Market. The the alignment goes along the median of Lam Luk Ka road and ends at Khlong Song which the depot and the Operation Control Center are located.
Accomplishments :
• Manage and supervise surveying and civil works to ensure compliance with construction contract
• Administrate and monitor Quality Assurance system
• Manage and assess all relevant project safety issues
• Provide technical support for all testing and handing over of the whole system include trial running
• Contract administration and claims management